Streamlining data sources for patient engagement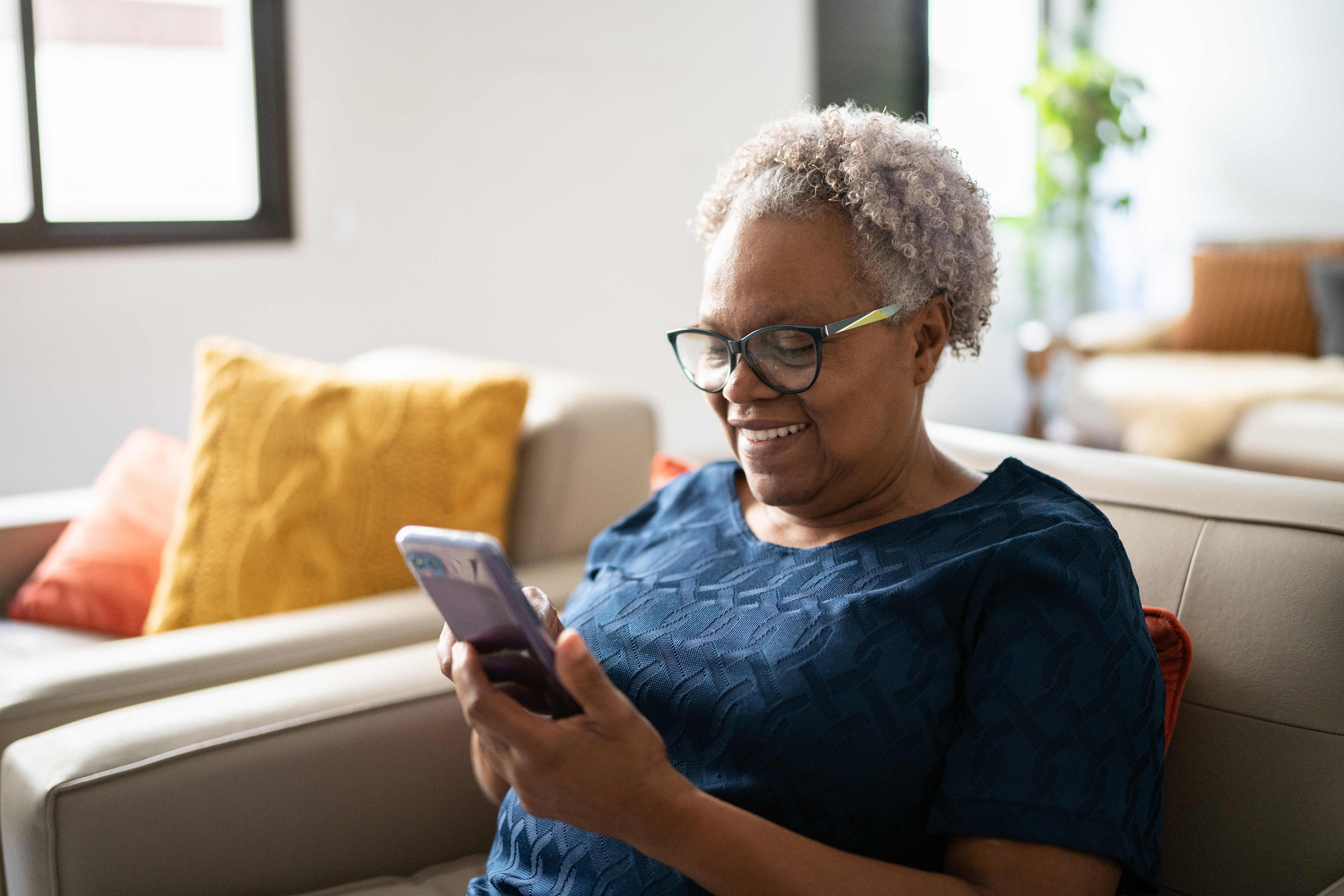 One recent study indicates that 70% of all US-based media time comes from mobile apps. Nearly half of all companies today have an app, allowing them to connect and engage with users throughout the day. For healthcare organizations, connecting with users via their mobile device is an opportunity to influence their behaviors to improve personal health decisions.
In the clinical world, building a mobile experience also helps providers capitalize on three elusive goals: improve efficiency, reduce costs, and differentiate in the marketplace. Alongside other technology, an app can help reduce patient-provider interaction times, improve follow-up, and empower patients to play an active role in their health and well-being.
Mobile applications create engaging, personalized interactions
71% of modern consumers expect a personalized experience, according to McKinsey research. 76% of customers get frustrated when they don't receive the level of personalization they expect.
Not surprisingly, that same percentage of patients — 76% — are disappointed after leaving medical appointments.
The modern patient is no exception to the need for personalization. To satisfy that need, many healthcare organizations use mobile apps to add a personalized layer of engagement to the patient experience. An app creates a front-facing opportunity to encourage patients through a health-and-wellness or chronic condition management program, whether they're trying to improve ejection fraction or control hypertension.
Patient-facing mobile apps directly contribute to the user's experience — which improve patient retention rates over time. The right mobile app keeps patients on track with their goals, improving satisfaction rates to keep patients engaged and enrolled long enough to see real health dividends.
As a health organization, building your own mobile app allows you to create a brand ripe for personalization. It creates an aesthetic and an experience that patients recognize – one they interact with in ways that create comfort and retention.
Validic's mobile SDKs (software developer kits) allow you to accomplish exactly that: create a patient-facing mobile application with your chosen development language. And recently, we've released new versions of our native libraries to accommodate the latest operating system updates. These updates include:
Reference the Native Android and Native iOS release notes for more information.
If you're developing a mobile app in React Native, and you're interested in beta testing a Bluetooth framework in our React Native wrapper, please reach out to your Validic Customer Success Executive or the customer support team for more details.
Cellular integrations streamline patient data
If your health organization doesn't need to sustain a patient experience through a mobile application, cellular integrations can create quick wins.
A cellular integration is one of the simplest ways to monitor patient progress without face-to-face interactions between patients and providers. Without requiring an app experience, cellular integrations can help streamline remote patient data straight to your EHR or other system.
Remote patient care can require quite a few steps. Patients receive a Bluetooth device, download a third-party application, install and set up that application with valid login credentials, pair their Bluetooth device to their smartphone through the application, and take regular readings.
Cellular devices eliminate several of those steps. Patients can remove their device from its box, install batteries, and begin using it immediately.
That's one benefit to our newest integration to Withings Pro cellular devices.
Withings Pro represents the third cellular vendor that Validic has launched with this year — after integrations with Smart Meter and Zewa. We've integrated with Withings Pro and its suite of cellular devices. These devices include the Withings Body Pro, a cellular smart scale, and their Withings BPM Connect Pro, a cellular blood pressure monitor.
The Withings Body Pro device was designed with patient engagement features already on board. For example, patients are shown the day's weather forecast when they step on the scale. They can also view how their weight has fluctuated over time. These features further emphasize patient participation, keeping patients engaged in programs designed to improve their health.
Feed clinicians accurate, actionable data
The above updates represent our latest efforts to make personal health data meaningful and actionable for clinicians and patients. Validic has built the world's largest ecosystem of connected health devices and apps — and an EHR-embedded application — to treat people with different needs, symptoms, and treatment requirements.
Explore our data connectivity solution
to improve user experience, or
connect with us
to learn how your team could spend less time gathering patient data and more time using it.
---