The gift of time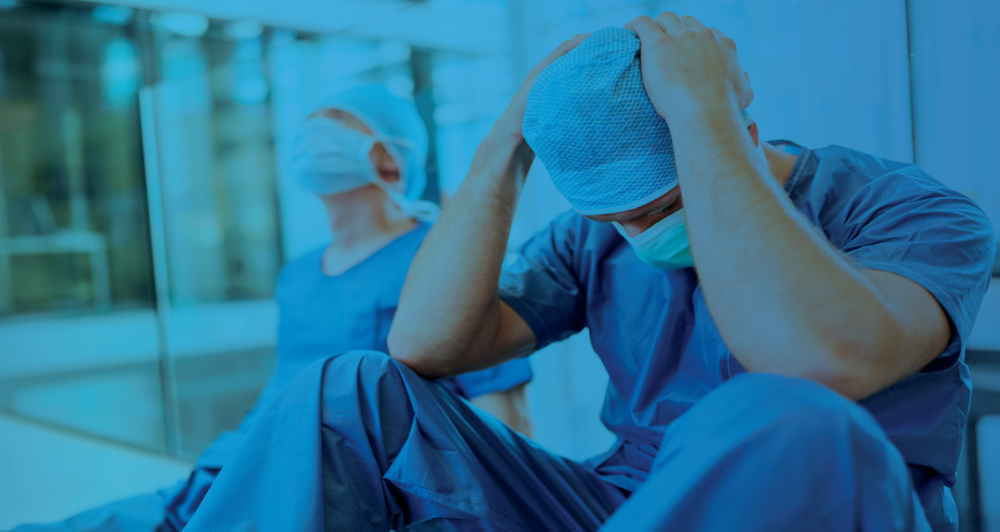 As we approach the 2022 holiday season, there is one gift on the wish list for nursing staff and physician practices across the country. Time. As the nursing staff shortage continues to intensify and shrinking profit margins drive a need to get more done with less, health systems and provider practices find their physicians and nurses increasingly crunching the clock to get more done with less time.

The general wisdom in times of inflation (and really always) is that businesses should:

Improve efficiency
Reduce costs, including with vendors
Differentiate in the market
What if there was a solution that could do all three of these things? It would be disingenuous to tell you that an RPM solution alone is going to carry a health system safely through inflation and a likely recession. However, it should be a key part of an overarching strategy. Let's look at why:
Improve efficiency
See more patients every day, while still delivering on the standard of care. What could you do with an extra seven minutes per office visit?

Our experience shows that while a high-acuity/high-touch remote patient monitoring program may require the allocation of dedicated nurses or care managers, deploying a remote patient data solution in a lower-touch model as a way to digitize parts of the existing chronic disease standard of care is a force multiplier, saving care teams time while improving outcomes.

The standard of care for patients with many chronic diseases suggests a fairly comprehensive evaluation and regular touch points with the patient to monitor the effects of treatment and lifestyle.

For example, the American Diabetes Association standard of care for prediabetes and unmanaged type 2 diabetes suggests patients should be monitored closely, and that each "follow-up visit should include most components of the initial comprehensive medical evaluation," which includes capturing, reviewing, and considering lifestyle information, goal attainment, medication efficacy, glycemic status, and biofeedback information such as daily activity, body weight, and blood pressure. And, for patients not meeting their goals, the standard of care is to be seen at least every three months. Implementing an automated toolkit to easily capture patient data on a regular basis can save your organization several minutes per visit.

In a study conducted by one of our largest clients, they found that by deploying a low-cost "bring-your-own-device" home monitoring program, they were able to reduce the average time spent on capturing and reviewing patient information from 15 minutes to 5.5 minutes for each patient check-in, and the information captured was more timely and reliable, enabling a better picture of how the patient was doing. This was achieved by capturing key personal data on a daily basis, providing automated reminders to patients when they forget to measure, and teeing it up directly in the provider's EHR workflow during the visit, annotated with the personalized goals set for that patient. Rather than calling patients to collect information, or using valuable office visit time to enter data, visit prep and large portions of that comprehensive medical evaluation were reduced to a matter of only a few moments of scanning and review.

Reduce costs

Remote patient monitoring solutions can be expensive! Between the tablet/hub, the clinical devices, the shipping, the tech support, and the clinical staff, it's easy for an RPM program to cost upwards of $150 per patient per month. Add into this the relatively low rates and complex coding requirements for RPM reimbursement, creating the case to support investing in a growing RPM program can be challenging.

A robust remote patient data program will titrate the per-patient investment according to the overall goals of the program, with the goals themselves being different for different members of your population.

At the higher levels of acuity in your population, the drivers are likely readmission prevention and targeting avoidable inpatient utilization, which will necessarily come with higher levels of intervention and active monitoring. In this part of the population, tying the business model to your value-based care programs or investing in the resources and effort to obtain direct reimbursement for RPM are viable strategies. As you move down the pyramid to broader groups of patients, the drivers and viable business models change. As importantly, the levels of investment an organization should be expected to make should decrease as well.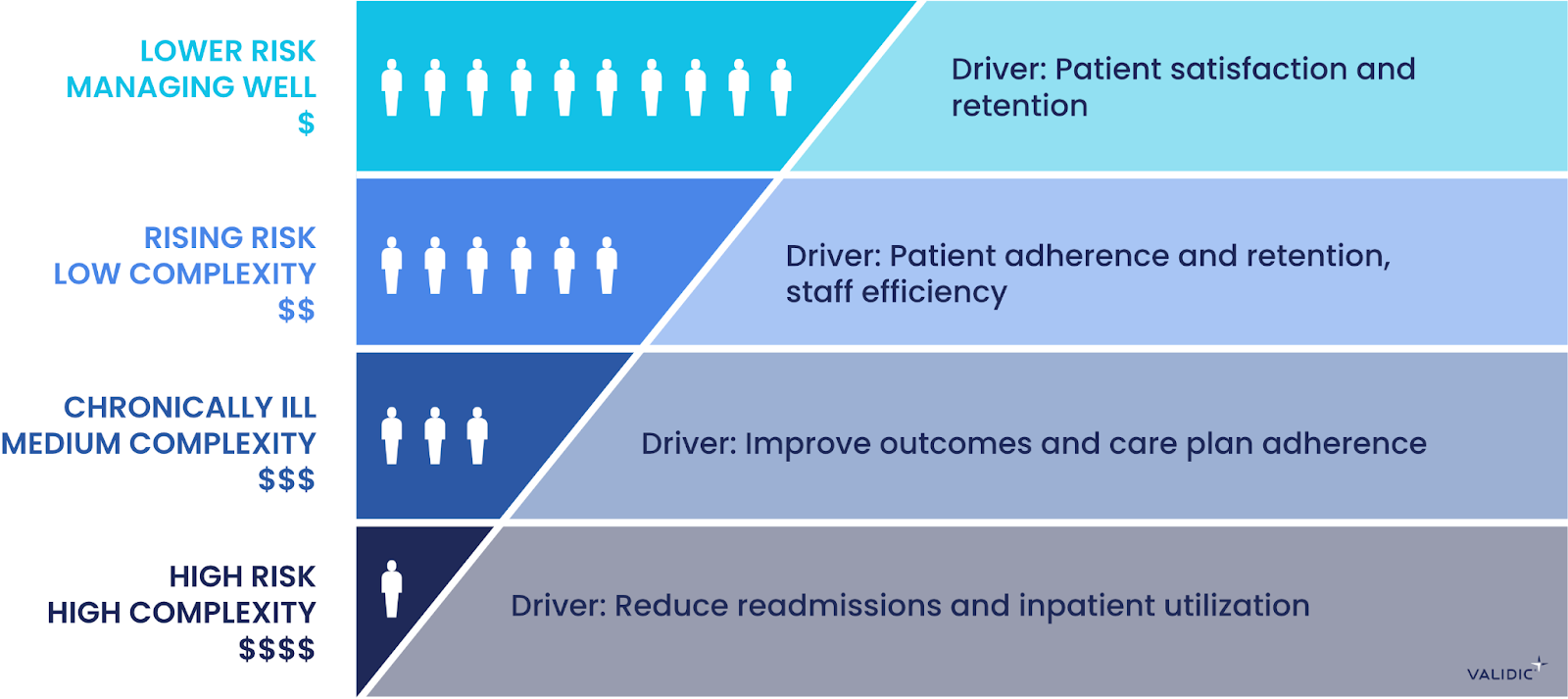 Investing in a solution that costs the same, and is deployed the same, for a high-acuity patient that's being actively monitored multiple times per day and a rising-risk prediabetes patient whose information is only reviewed prior to their office visits is not a viable strategy for growth. Rather, look for a solution that can support the full spectrum of population needs, not just functionality-wise but business model-wise.

Differentiate

Attracting and keeping patients in your network during this uncertain economic environment is another strategy to help mitigate the effects of inflation and recession. Every time a patient seeks care outside of a provider's network, the system loses potential revenue. For at-risk patients, the system also loses control of a cost. Focusing on access, convenience, and higher-touch care at all levels of acuity can attract new patients and increase "customer loyalty."
In a recent study of more than 1,000 patients, with a Validic client who has scaled their remote patient data program to hundreds of thousands of patients, patients gave the program a 46 net promoter score, with 70% of patients citing they felt their care was better coordinated because of the program. These patients also showed a statistically significant increase in the number of monthly encounters with the organization as compared to non-participants, indicating that the remote patient data program had the effect of improving patient attachment to the system.
If you are interested in giving your clinical teams the gift of time, scaling a remote patient data program affordably beyond the top 150 most acute patients, and improving your patient recruitment and retention, drop us a line at hello@validic.com, or visit us at validic.com.
---