How does patient satisfaction become patient retention?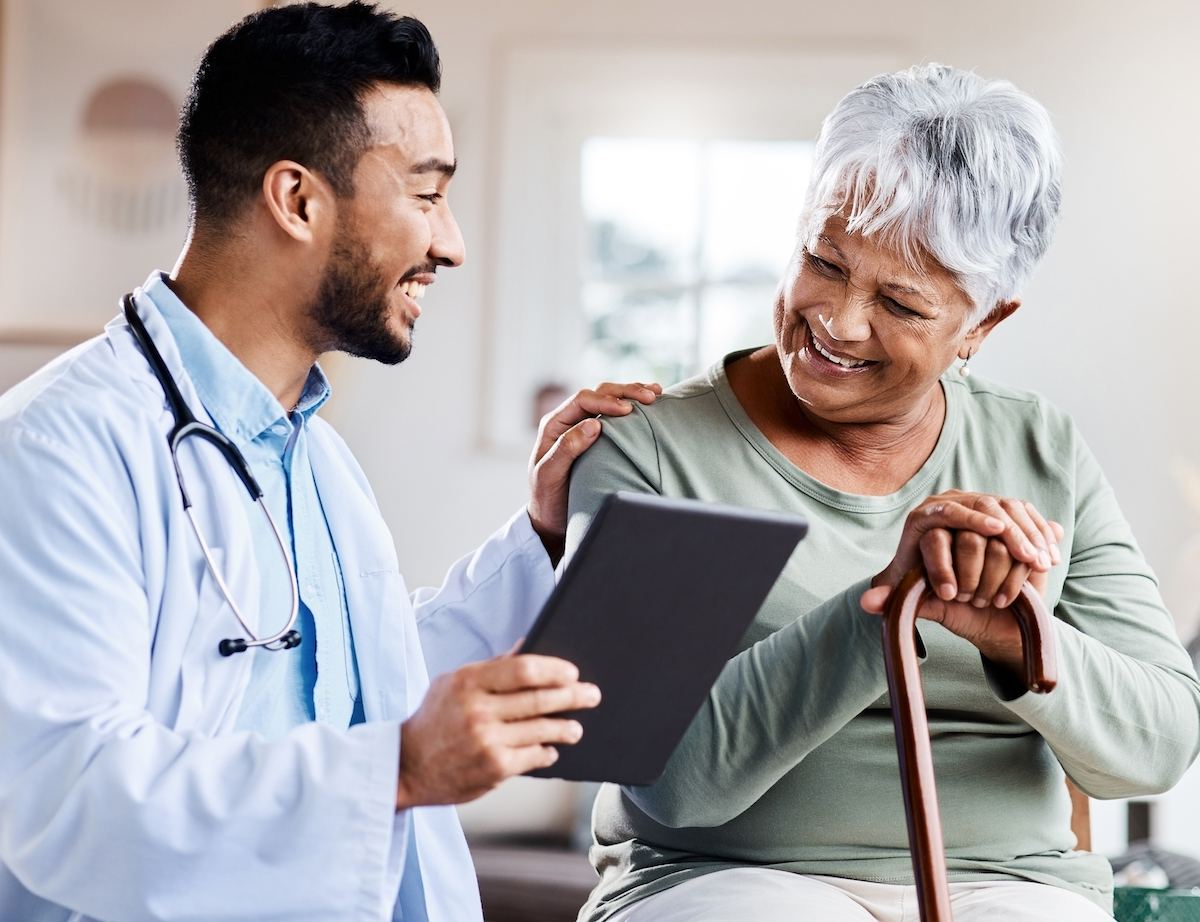 Healthcare is frequently driven by improvement —
Improvements in personalized care create better outcomes with shorter patient wait times. Improvements in technology help reduce organization-wide clinical team burden. Improvements in continuously-collected health data increase the number of patients who remain enrolled in chronic condition management programs.
Continuous quality improvement (CQI) initiatives in health operations — whether it's AI integration or platform-first healthcare — help providers operate with higher levels of efficiency, while reducing costs and differentiating themselves in the market.
Some healthcare organizations can forget that patients aren't motivated by all the same factors.
In the words of our Chief Operating Officer Brian Carter:
"Patients don't want to be patients. They want to be moms and dads, soccer coaches, model rocket enthusiasts, "the cool" grandparent. They certainly don't enjoy the drive to the office or learning new tools that healthcare organizations call 'better patient engagement.' The real role of a provider, of an entire healthcare organization, is to spend less time with patients over time. The time providers do spend with patients should be higher-value than typing information into computers."
Patients are consumers. They're motivated by products and services that make life simpler. And despite new developments in remote care and AI, patients still express their preferences through a metric as old as commerce itself: Customer satisfaction.
Patient satisfaction follows quality of care
150 million Americans living with at least one chronic condition already understand a harsh reality: episodic care is failing Americans. While drop-in healthcare might work for someone in need of a flu vaccine, it can't sufficiently help patients with a wide range of factors contributing to their chronic health conditions.
Most patients today are familiar with the modern healthcare structure. Patients visit a clinician and describe uncomfortable symptoms they're experiencing. Clinicians make recommendations based on an incomplete picture of overall health, along with any point-in-time vital signs they've taken. The result is like trying to understand the plot of a movie through a series of random screenshots.
Understandably, this system leaves much to be desired – both in terms of treatment quality and overall patient satisfaction. Any patient who has navigated long wait times and overly busy doctors' offices — only to receive a vague diagnosis or generic prescription — wants and hopes for a better way to provide healthcare.
Personalized care is the answer. It uses our personal health data, the data that means the most to our health, to drive intelligent decisions. Access to patient data over time, like blood oxygen saturation, nutrition, weight, temperature, and heart rate, inform more accurate care. Unfortunately, that kind of personalization requires the right technology and level of patient data access many healthcare organizations have yet to realize.
Patient satisfaction follows personalization
Today, customers don't just expect personalization, they demand it. Consulting firm McKinsey & Company reports that 71% of consumers expect companies to deliver personalized interactions. 76% of consumers grow disappointed when they don't receive the level of customization they expect.
Personal satisfaction also influences brand loyalty. Three out of four customers tried a new shopping behavior in the last 18 months. More than 80% of all customers plan to continue with those same purchasing behaviors.
While healthcare is admittedly behind in the era of personalization, it's beginning to close the gap. Motivated by overworked clinicians, nursing staff shortages, and a growing number of chronic conditions among patients, healthcare organizations are personalizing healthcare in new ways to create faster, safer patient experiences.
Patients look for many of the same qualities in a healthcare provider that they do in any other product or service:
Personalized interactions
Trusted reputations among patients
Cost-effective care
Integration of time-saving technology

At Validic, we've aligned our objectives to align with patient preferences. Our technology helps clinicians create personalized healthcare experiences for patients, transmitting personal health data into patient EHRs to give providers a better understanding of patients in their daily lives. Our personalized care solution, which allows clinicians to manage by exception and prioritizes efficient check-ins and follow-ups, helps clinicians reduce patient-provider interaction time from 15 minutes to 5.5 minutes. This means clinicians spend less time with the patients managing well and more time with patients who need extra support.
Our satisfaction levels speak for themselves. 92% of providers say our solution helps them deliver better-quality care. Across more than 160,000 people who have participated in Validic programs, 76% of patients still capture and share personal health data 90 days after enrollment. 75% feel they receive better care from their care team.
We'd love to show you how your healthcare organization can leverage personal data to drive value and satisfaction for your patients. If you're interested in learning more, please reach out to hello@validic.com. Stay updated with Validic in 2023 by following us on Twitter and LinkedIn.
---