Why Validic? Kaiser Permanente Weighs In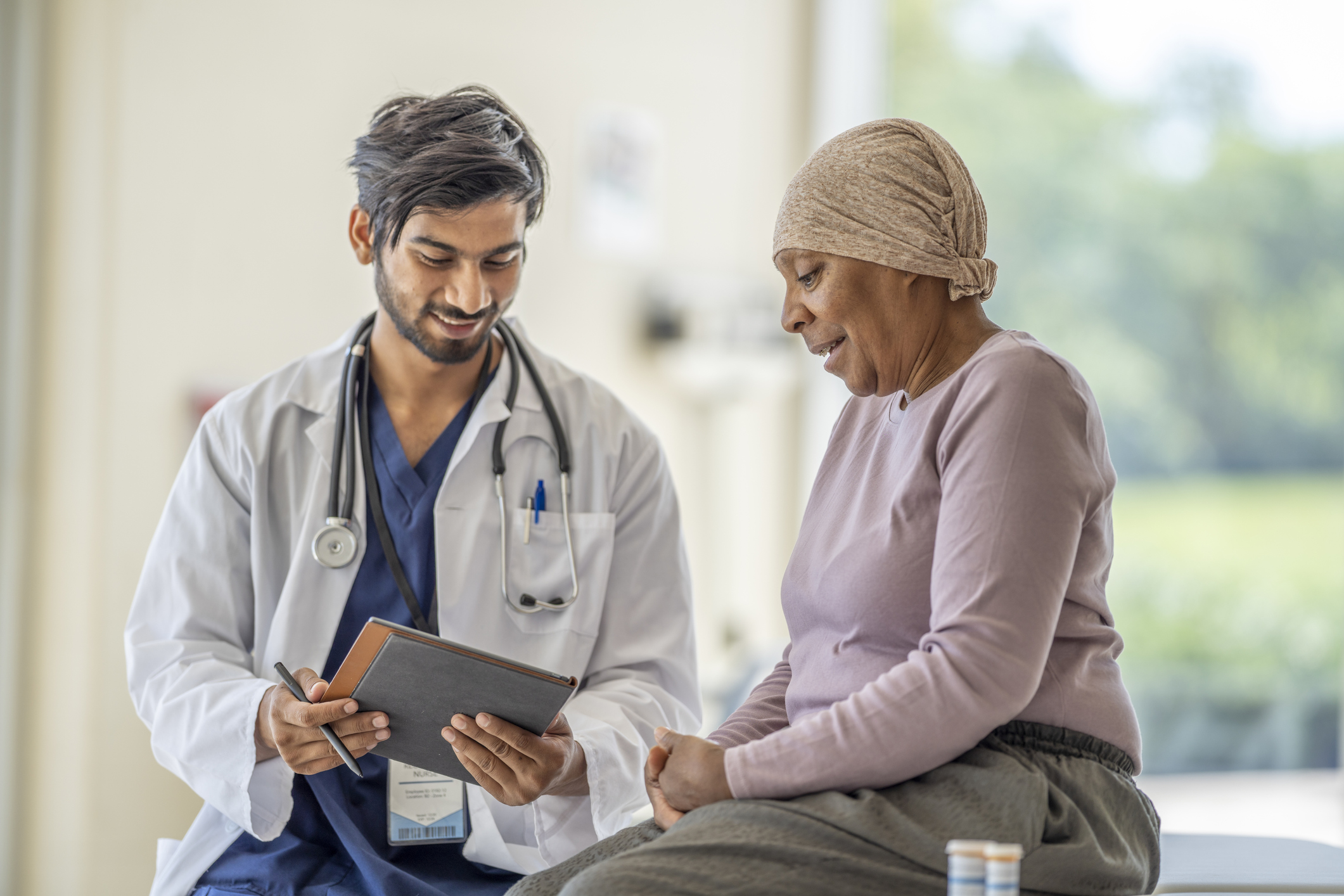 Healthcare today is increasingly focused on delivering comprehensive care to the whole person, avoiding the focus on a single disease state. Rather, leaders are seeking strategies to address the larger daily behaviors and various conditions that can impact a person's health. As more data are available regarding a patient's lifestyle outside of the hospital setting, providers are eager to leverage this information to provide proactive care and make more informed decisions. For this reason, leading healthcare organizations are taking a new approach to remote monitoring and care management, leveraging an enterprise platform approach to building programs that meets patients' and providers' needs at scale.

In a recent discussion hosted by Rock Health, Brian Carter, Chief Operating Officer at Validic™, and Angie Stevens, executive director of Virtual Care at Kaiser Permanente sat down with Kaiser Permanente Ventures' Shruthi Kothari to discuss the partnership between Kaiser Permanente and Validic that has been powering one of the largest remote monitoring programs in the country.
Scalability
According to Stevens, finding a remote monitoring solution that was flexible enough to meet the needs of each disparate region of Kaiser Permanente was key. "KP is very good at doing pilots," she noted, but due to the individual nature of the regions of the organization, there isn't often a "coordinated effort to deliver things at scale."

Stevens said they calculated success at scale in two ways. One was by identifying and reaching the minimum capabilities needed to be able to address total health for patients with chronic conditions and to start measuring value. The second was learning to grow in volume and across regions – a particular challenge, since regions can vary from both a technological and operational perspective.

Carter agreed that technology's ability to scale was of critical importance, but the bigger challenge was building an agile, strategic partnership to support the program. "We felt solid about our technology's ability to scale," he said, "It was really on the operational side of working with the organization and making sure we had the team in place to support that."

Validic had proven its technology's ability to scale in the past, as Stevens pointed out, this was not a barrier. The key to success was the ability to be truly agile in the partnership – to deploy and iterate on program successes, creating a structure was effective for each unique region of Kaiser Permanente.
Integration into the workflow
For Kaiser Permanente, another key feature of the remote monitoring program is that it is integrated into existing workflows, so as to not create onerous processes for care teams.
"Everything must be incorporated into existing workflows and systems," said Stevens, "Because if you ask people to use different systems, it probably won't happen." With the burnout that clinicians are already facing, it is critical that new programs fit well into existing clinical workflows to be effective within the current framework of care management and care delivery.

The program offered by KP – powered by Validic Impact – sits directly in Kaiser Permanente's electronic health record (EHR). Data is visualized within the workflow, goals are set within the workflow, progress is measured within the workflow – all so clinicians can easily identify trends in readings and out-of-range values that translate to trends in behavior. According to Stevens, this allows Kaiser Permanente to "support home-based care in a more seamless way."
Caring for the whole person
Finally, of critical importance to Kaiser Permanente was offering a solution that would allow care teams to manage the total health of a patient, rather than focusing on a single disease.

"From a philosophical perspective, we don't define people by their disease state," said Stevens. "We didn't want point solutions that said, 'I'm going to treat diabetes, or I'm going to treat congestive heart failure.'"

The remote monitoring program at Kaiser Permanente is driven by dedicated care teams using a flexible data platform that allows them to incorporate multiple readings for a patient into everyday care. Currently, the program is being used for diabetes and hypertension, but the organization hopes to use the platform to monitor co-morbidities in the future. By incorporating various types of data, care teams can better understand how a person is managing their total health – not in the context of a single condition.

"We want to empower our patients to change the way they behave," said Stevens. "That way, they'll be able to improve their own health, to be an active participant in understanding what their measurements mean and how they can affect their own health on their own."
To learn more about the partnership between Validic and Kaiser Permanente, listen to the podcast here.
---