What could your clinical team do with 500 additional billable hours?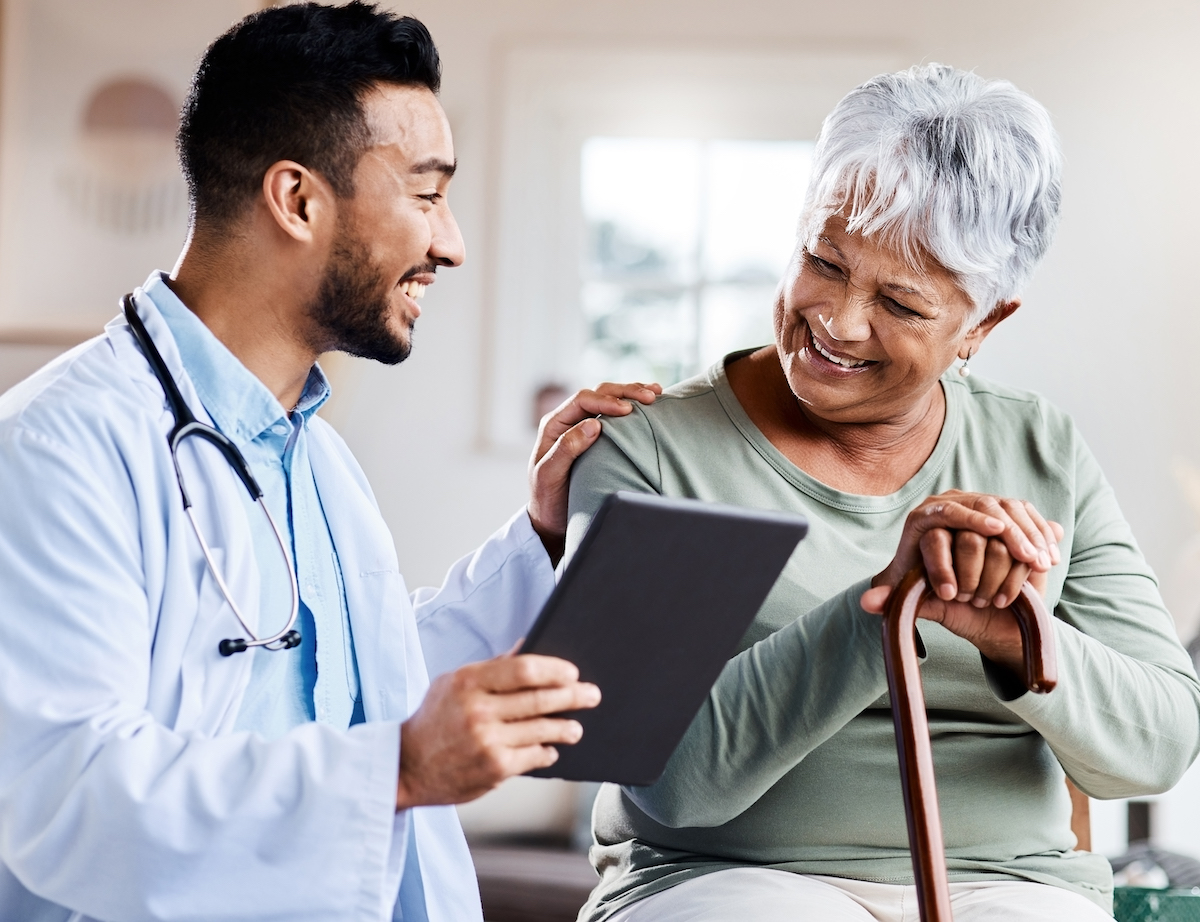 Recent studies confirm what the majority of the healthcare world already knows: clinician burnout is steadily becoming an epidemic. Over the past decade, more than 50% of providers, and half of all health workers, have experienced burnout-related symptoms — at rates significantly higher than employees of other industries.

Clinician burnout is the end stage of chronic stress — but it's often the beginning of a health organization's problems. Provider stress, alongside increasing patient counts and long wait times, can quickly threaten the stability of a healthcare organization.

There's a reason why time is the most valuable gift we can give a provider, nurse, or other health professional. Without enough time, it's often impossible to see more patients without compromising their outcomes.

Here's a thought exercise:

Checking in on 500 patients, four times per year, can take 500 total hours or more. This is important to ensure they continue to manage their health effectively, and to identify and respond should they fall off track. But these hours are often not reimbursed.

If your healthcare organization could earn that time back, what could you accomplish with 500 additional, billable hours?
Deliver 1,500 additional visits
With an additional 500 hours, your healthcare organization could schedule an estimated 1,500 additional visits. That means hundreds of additional patient visits for diagnosis, treatment, and illness prevention. It means more time actively engaging patients and additional opportunities for patient enrollment in remote care programs and other methods of care.

The average physician has 20 office visits each day. That's 100 visits each week, requiring at least a 51-hour work week. Nearly 25% of total in-office time is reserved for paperwork. One study from the University of California at San Francisco found that a primary care physician can see, at most, 943 patients under these time constraints.

If easy, effective patient management and catch-up is the goal, our digital health and personalized care platform can help. It saves clinicians 3-5 minutes per patient visit, or 240-400 hours per year. That's more time to log off early, connect with health staff members, or schedule 700+ more patient visits.

That's $114,000 in additional revenue per provider, from a solution already integrated into the clinical workflow.
Give more time to patients who need it
Not every patient requires the same level or frequency of care. Many patients don't need 20+ minutes of service every month, which is the threshold that more intensive remote patient monitoring programs require.

Our strategy allows clinicians to spend less time with healthy people and more time with high-acuity patients who need additional care. This care model creates a foundation for the management by exception model, where patients are monitored for specific conditions that require attention.

If patients are progressing as expected in their recovery, providers can forego scheduled visits. If patients exhibit irregular vitals or concerning behaviors, those same providers now have additional bandwidth to provide better care. The math adds up: providers with lower-risk patients can save eight hours each week. They can also earn $112,000 in follow-up encounters.
Time saved is time better spent
Our thought exercise doesn't need to stay an exercise. Checking in on 500 patients, four times a year, can cost 500 hours. Remote patient care programs like ours can return this time to providers' existing bandwidth.

Saving time is one way for providers to unlock additional bandwidth. The second option, the better option to scale patient counts, is to use your existing time more effectively.

The right technology allows care teams to customize time and resource needs for each patient. With this level of personalization, providers can treat more patients in the same amount of time, without any dips in care quality or outcomes.

We understand better than most how hesitant clinicians can be to new technology. Care teams don't need another tool. They need better tools, tools that allow them to spend less time gathering data and more time practicing medicine.

At Validic, we believe that technology should make healthcare easier. Interoperable systems and "invisible" technology are critical building blocks we've integrated to create a better patient-provider experience. Our remote patient care solution integrates patient data directly into the clinical workflow, without the need for a clinician to learn a single third-party platform.

9 out of 10 enrolling physicians say Validic-powered remote care programs save them time. Our remote patient care solution reduces provider-patient call times from 15 minutes to 5.5 minutes. That's 315 hours per year, or an hour per business day, assuming 500 patients per quarter. Manage remote care programs with your existing staff the way you manage their in-person care without adding extra administrative burden.
If you're interested in learning more, please reach out to hello@validic.com. Stay updated with Validic in 2023 by following us on Twitter and LinkedIn.
---