Virtual condition management at scale: Best practices, real-world ROI, and market trends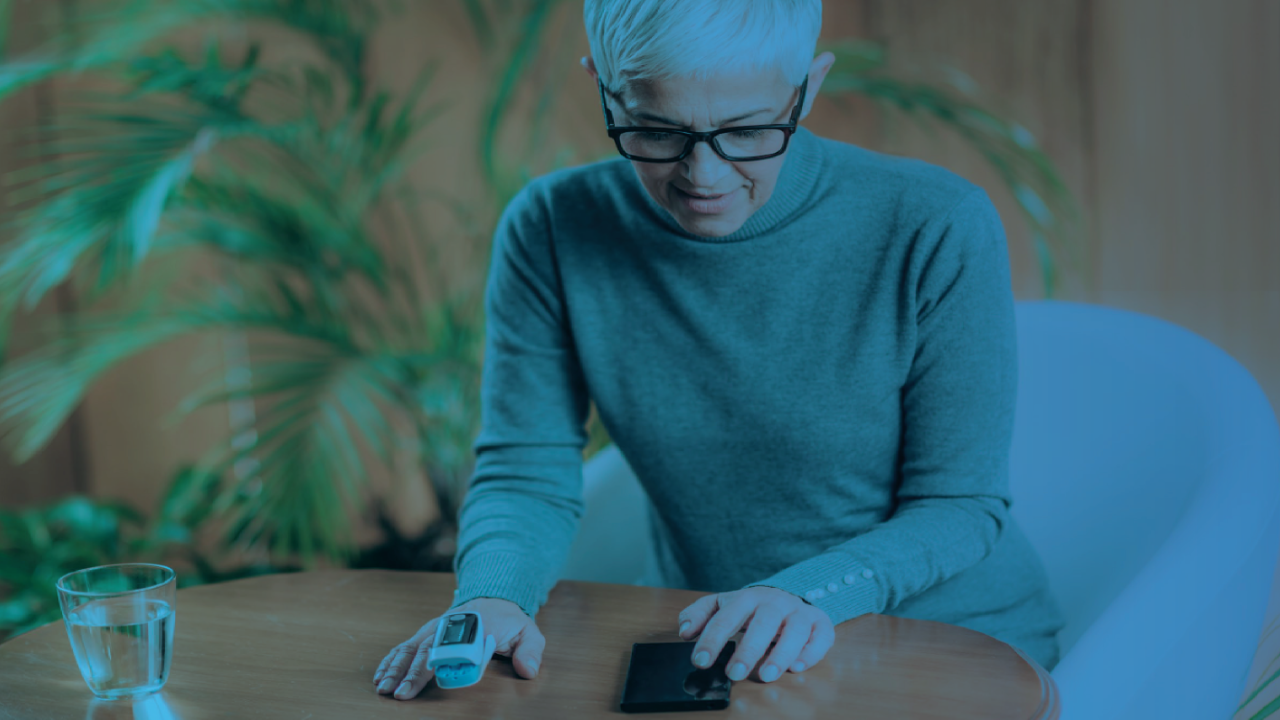 "When can we expect to see a return on this?"

We hear it all the time. Over the past 18 months, leading healthcare providers and payers experienced firsthand how digital transformation can augment and protect their workforce, engage consumers, and improve health outcomes. But many providers and payers still struggle with how to scale digital health programs and meaningfully assess their return on investment. And the digital health market has no shortage of vendors promoting feature sets and lofty future plans, but most fall short on experience and expertise when it comes to scaling programs with demonstrable results.

Validic is the unmatched industry leader in deploying digital health across the enterprise. We power programs that improve clinical outcomes, member engagement, and member satisfaction — all within 12 months of implementation. In fact, Validic is currently powering the largest centralized RPM program in the nation. The program has enrolled nearly 200,000 members since 2018 (with more than 50,000 active today) and is supported by over 5,000 enrolling physicians.

It's this experience that has informed Scaling Care at Home for Condition Management: Leading Operations, ROI, and Market Trends, our best practice guide to launching and scaling digital health programs with examples of ROI, achievable within 12 months of deployment. These findings and best practices are sourced from a subset of programs managed by Validic's 200+ clients. These clients are powering chronic condition management, incentive-based wellness, and population health programs for people around the world. Validic now supports over 5 million active, connected lives on its platform.

Here's some of what we found:

Patient engagement

The true test of any program is how patients respond, and if they receive enough value to keep using it long term. Patients, especially those with chronic conditions, know when they are getting the help they need. Overwhelmingly, across Validic-powered programs, we're seeing patients getting, and staying, engaged in their own care management. One program found:
74% of members record readings 2 times per day after 90 days in the program
75% of members feel they are receiving better care in home health programs that offer continuous touchpoints and feedback loops
Over half of members enrolled report improved self-management and accountability
Health outcomes

Patients aren't just feeling more control over their health management, their health and quality of life are also improving after participating in Validic-powered programs. In one program with a Type 2 diabetes population, patients experienced an average A1c reduction of 1.2 points in 90 days. In another hypertension program, the population averaged a 12% systolic blood pressure drop in 45 days, moving people from stage 2 hypertension to prehypertension numbers.

Clinical efficiency

Physicians need digital tools that help them do their jobs better, without getting in the way or creating tedious, redundant tasks. Validic replaces the overload of point solutions with a condition management solution that seamlessly integrates within existing workflows, like the EHR. And increased clinical efficiency is the natural result: 88% of physicians say the program saves them time by cutting down on previously manual tasks. The solution allows for a patient's home health data, such as blood pressure and blood glucose values, to be available in the EHR and to trigger clinician alerts that inform better conversations and timely interventions. As a result, there was a 63% decrease in physician-member call time (15 min to 5.5 min) as clinicians no longer had to use calls to collect patient data.

We are proud of these results, and the meaningful life improvements they create for people, and there is so much more to be done. The United States health system is facing the twin threats of an aging population as Baby Boomers age into retirement — requiring heightened levels of care — and a dramatic healthcare workforce shortage of nearly 140,000 physicians by 2033. For people to be able to retain access to quality care as they age, without stretching healthcare workers even further, we need to continue to lean in on augmenting the care experience through data.

To help more organizations see the benefits of virtual healthcare, at scale, we've compiled the best practices from our highest performing partners. Learn more about how our clients are deploying engaging, impactful digital health programs across their populations by downloading our Scaling Care at Home for Condition Management: Leading Operations, ROI, and Market Trends or get in touch at hello@validic.com.
---