Validic platform powers remote monitoring program tied to reduced mortality in COVID-19 patients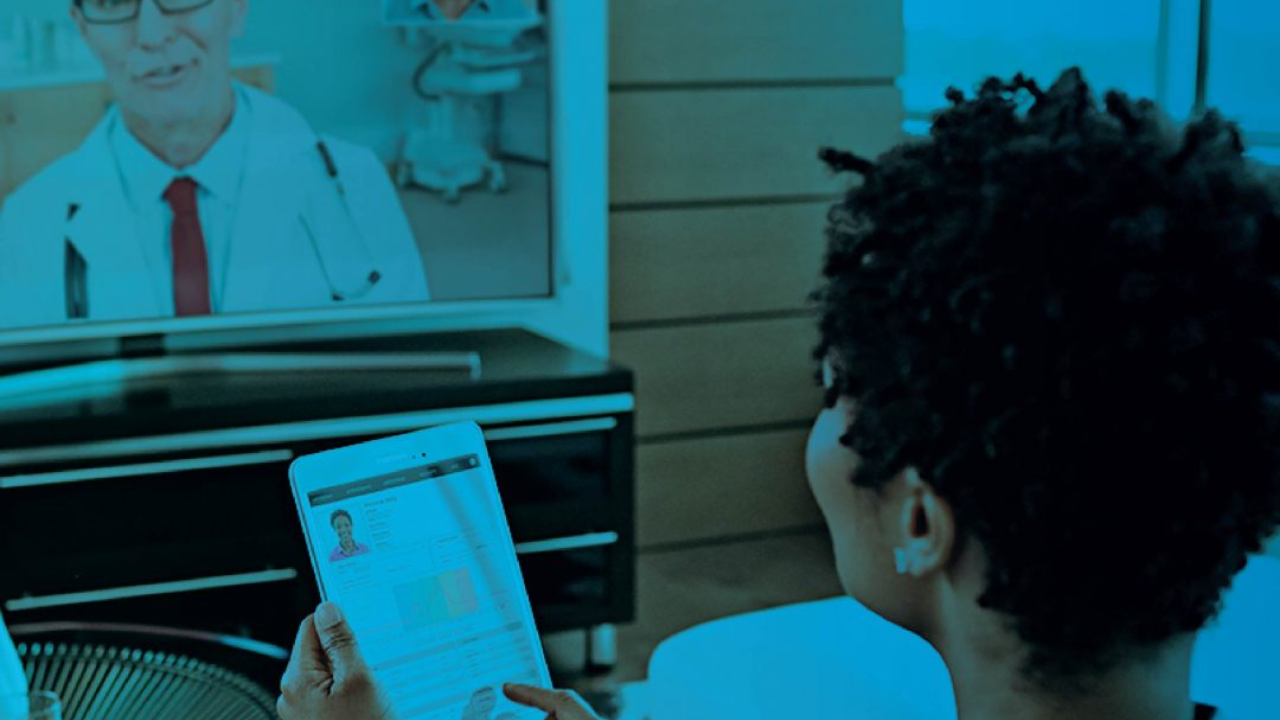 Last year, COVID-19 became a catalyst for healthcare technology integration and scale. Providers had to respond quickly as care delivery was forced outside the clinical setting – to keep capacity free for the sickest patients and prevent the spread of the virus.

For individuals that tested positive for COVID-19 and those with the greatest risk for complications, remote patient monitoring (RPM) – used for symptom and home monitoring, triage and escalation, and chronic and acute care management – reduced the mortality rate, created a model for faster interventions, and helped provide care for patients unable to see their doctors in person.

A recent article in the peer-reviewed journal, Telemedicine and e-Health, published ahead of print, shows how the Virtual Home Care Program (VHCP) at Kaiser Permanente of the Mid-Atlantic States (KPMAS) helped manage the nearly 14,000 patients referred to them between March and November of 2020 – 87% of all KPMAS members that tested positive for COVID-19.

Given the rapid, contagious nature of COVID-19, KPMAS utilized Validic's COVID-19 Home Monitoring solution – a COVID-specific version of Validic Impact – to virtually manage patients at risk of contracting or that contracted COVID-19. The tool allowed the VHCP Team to track, triage, engage and intervene with patients that presented symptoms related to COVID-19.

"When the COVID-19 pandemic hit the Capital Region in early March 2020, KPMAS saw an opportunity to leverage the newly formed VHCP in the care of its COVID-19 patients, based on previous work suggesting decreased rates of emergency room (ER) and hospital utilization in communities with heavier use of telemedicine as well as expert opinion that telemedicine may help to slow down disease transmission from COVID-19 by allowing for more adherence to social distancing."

Read the full article here.

The virtual dashboard allowed COVID-19 patients enrolled in the program to use a web browser on a computer or a smartphone to upload personal health data — captured by pulse oximeters and other devices — into a portal accessible to all VHCP clinicians.

Preemptively and proactively, "KPMAS outfitted patients that met the criteria of age >75 years, body mass index (BMI) >30 kg/m2, and history of chronic lung disease with a pulse oximeter – as chronically-ill patients posed more significant risk with COVID-19". At the end of March 2020, as numbers surged, KPMAS also provided pulse oximeters to every patient that tested positive for COVID-19, and did not require immediate hospitalization, as a way to manage the condition remotely given limited hospital capacity. Additionally, pulse oximeter devices were provided to patients at discharge from a KPMAS urgent care or hospital. KPMAS also worked with a courier service to deliver pulse oximetry kits directly to patients at their own homes, with an average turnaround time of less than four hours.

"If a patient enters an SpO2 value of <93%, he or she receives an alert to call the VHCP on-call number directly. Simultaneously, an alert is also sent to the provider covering the COVID phone, who would then proactively reach out to the patient to check-in." The VHCP team would have full access to all the data each patient submitted in addition to their oxygen saturation, such as their heart rate, temperature, severity of cough, and shortness of breath.

Once a patient began showing signs of improvement (e.g., no fever for 48–72 hours, improvement of cough, resolution of shortness of breath, and no other concerning symptoms), the patient was then transitioned back to their KPMAS primary care provider for ongoing care.

Program results
Preliminary observational data from KPMAS' VHCP showed lower overall mortality and healthcare utilization among the more than 13,000 patients enrolled in the first nine months of the COVID-19 program.

Preliminary data from patients enrolled in KPMAS' COVID-19 VHCP revealed that they had 20% fewer urgent care visits, emergency room visits, and hospital admissions than those who were unsuccessfully contacted or declined enrollment in the virtual care program. Additionally, the preliminary overall mortality rate for COVID-19 patients actively followed by the VHCP was almost half of those who weren't enrolled.

Read more about the results from the KPMAS VHCP in this journal article.
The KPMAS VHCP is an incredible demonstration of the heroism of providers in this pandemic. It also showcased how quickly providers evolved to care delivery for their patients. Healthcare will forever be changed by COVID-19. We continue to see the use of telemedicine, remote monitoring, and virtual care expand across use cases and populations, scale to tens of thousands of supported patients in centralized programs, and produce clinical results that show the value to patients and providers.

[Citation]
James G. Shaw, Sandeep Sankineni, Charles A. Olaleye, Kari L. Johnson, Jessica L. Locke, John Patino, Farzaneh L. Sabi, and Richard J. McCarthy.Telemedicine and e-Health.ahead of print http://doi.org/10.1089/tmj.2020.0384
© Online Ahead of Print: February 5, 2021
Learn more about the Validic's remote monitoring solutions.
---