Validic named to AVIA Marketplace's Top Remote Patient Monitoring Companies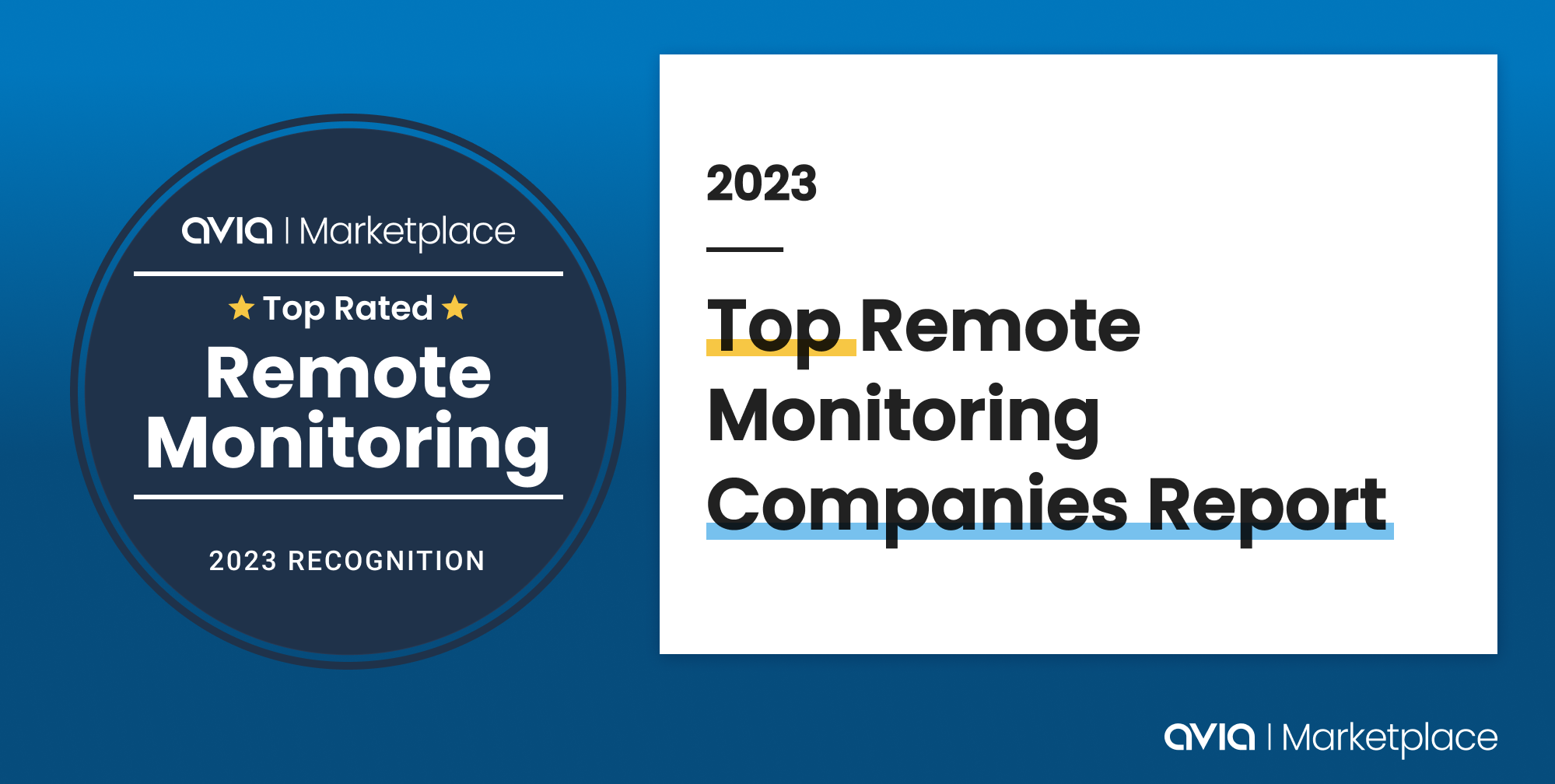 DURHAM, N.C. – June 15, 2023 – Validic Inc., a market-leading digital health and personalized care company, announced today that it was recognized as a Top Company in Remote Patient Monitoring upon conclusion of extensive research and company outreach by AVIA Marketplace, the leading digital health marketplace.
Validic's EHR-integrated healthcare application ingests remotely collected health data from the world's largest health IoT platform to help healthcare organizations personalize chronic condition management, remote care, and support for healthy living. With complete in-house device logistics and technical support, Validic offers a proven way for healthcare providers to personalize care for their entire patient population.
Healthcare is not one size fits all. Patients have different goals and need different levels of care at different times. Validic offers healthcare organizations a single, cost-effective, EHR-embedded solution that:
Enables the creation of remote programs to support multiple clinical applications and patient support needs
Integrates personal health data as a first-class citizen of the EHR — with program enrollment and visualizations in the patient chart, writing data to EHR flowsheets, and surfacing clinical alerts via the in-basket and in-basket pools
Helps clinical teams operate more efficiently and effectively; 88% of clinicians say Validic saves them time
Meets the full scope of patient device and support needs, from BYO-everything to pre-paired kits and phone support
Eliminates the need to support multiple point solutions with a comprehensive enterprise platform
Validic supports the largest personalized care program in the country at a leading healthcare integrated delivery network on the West Coast, with more than 300,000 patients enrolled and thousands of devices shipped since inception.
The Top Remote Patient Monitoring Companies Report represents the aggregation and analysis of client ratings and reviews as well as health system implementation data across the country and highlights broader industry trends to contextualize the impact the companies and products are currently having in the space. Given the complexity and evolving nature of remote patient monitoring, the 2023 refresh of this report helps define the remote patient monitoring landscape and how these solutions best support patient care.
Access the full report findings from AVIA Marketplace's Top Remote Patient Monitoring Companies list here.
###
About Validic
Founded in 2010, Validic Inc. is a digital health and personalized care company devoted to our mission of improving the quality of human life by making personal data actionable. With the world's largest health IoT platform and EHR-embedded remote care application, we help healthcare organizations give every person tailored interventions and personalized care, improving healthcare efficiency and delivery, and empowering people to play an active role in their health and well-being.
Leading healthcare providers, health plans and health IT companies, such as Mass General Brigham, Cleveland Clinic, Mayo Clinic, CVS Health and Elevance Health, use our solutions to deliver high-touch and personalized chronic condition management, remote care, and support for healthy living. With a platform intentionally built to support a broad digital health strategy and scale across populations and conditions, Validic supports the largest RPM program in the country, with more than 300,000 enrolled patients since its inception and 7,000 referring providers. Our digital health platform has 540+ supported devices with more than 15 billion annual data transactions. Our remote care solution is available as a standard integration in the Epic Connection Hub and Cerner Millennium®.
In 2022, Validic received the North American Customer Value Award for the Medical Device Connectivity Industry by Frost and Sullivan and was named Best Overall Connected Healthcare Solution by MedTech Breakthrough. Validic is HIPAA-compliant, HITRUST CSF Certified®, and ISO-27001 certified for Information Security Management. Visit Validic.com and follow @Validic on Twitter and LinkedIN to learn more.
About AVIA Marketplace
AVIA Marketplace is where innovative health systems and hospitals go to find the right digital health solutions. It's built to efficiently search vendors and guide informed decisions, with tools like product comparisons, match scores, report generators, peer reviews, and market insights.
Media Contact:
Adrienne Rupp
603.312.9495
adrienne.rupp@validic.com
View More >
---