Reducing long wait times for provider care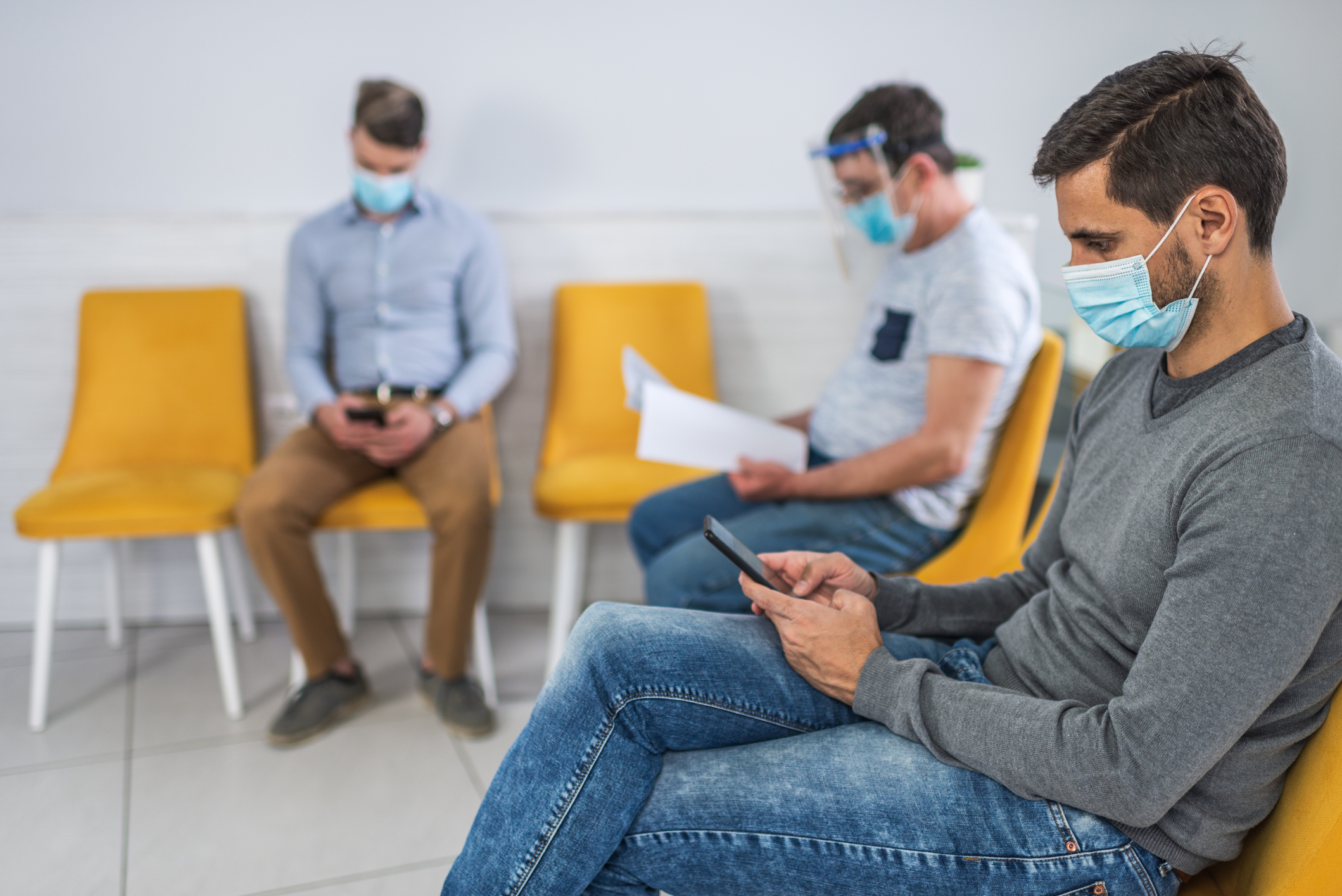 Time is of the essence, particularly in healthcare. Long patient wait times add nothing to the patient experience; in many cases, patients spend longer in the waiting room than they will receiving treatment or guidance from a provider.
As a key contributor to an office's Net Promoter Score, wait times factor heavily into patient decisions. Research suggests that 20% of patients have switched providers because of long wait times. 30% have left an appointment after waiting longer than expected. In 35,000 collected patient reviews of doctors nationwide, a staggering 96% mentioned customer service — not patient care — as a key complaint.
It's no secret that providers face an uphill battle in reducing patient wait times. More than 75% of healthcare workers report burnout from their current workload, a stark increase from 38.2% in 2020. More than 40 studies suggest high correlations between that high workload and decreased patient satisfaction rates.
Clinicians seek new ways to improve efficiency, reduce costs, and differentiate in the market — and long patient wait times threaten those goals. Reducing patient waiting periods, without compromising quality of care, seems for many clinicians more of a dream than a goal.
Telehealth: the beginning of a solution
Telehealth has long been billed as a solution to address growing healthcare challenges. It limits direct patient-provider interactions, reducing the probability of contracting conditions like COVID-19. It also connects patients worldwide with quality medical care, as long as they have access to a device and the internet. And for many patients, it can meaningfully reduce wait times by eliminating patient travel and offering access to a wider provider network.
The advent of telehealth represents the beginning of a solution to reducing patient wait times — not its end state. Healthcare organizations, even doctors, who bill telehealth as the future of the waiting room cannot include all patients in their assumption. Patients who need a simple prescription or advice on a well-known condition are ideal telehealth clients.
However, telehealth is far from a complete health solution, particularly for the 60% of Americans who live with at least one chronic condition. 10,000 people turn 65 every day, and 85% of Americans 65 and older face multiple chronic conditions. Chronic conditions often require a more hands-on clinical approach, one that combines insight from physicians with at-home remote care.
Patients who need help managing mild flu symptoms should trust telehealth as a viable treatment solution. For those requiring help managing chronic conditions, the answer lies in a new level of personalized care — one that can reduce wait times while improving treatment accuracy from day one.
Personalized care as a force multiplier
Well-executed remote patient care programs offer a level of personalized attention that episodic care cannot. They integrate technology as a "force multiplier" to help providers:
Achieve new levels of efficiency through automated workflows and patient follow-up.
Reduce emergency events or hospital visits by more closely monitoring high-acuity patients.
Better engage patients with regular feedback, check-ins, and notifications that reinforce positive health habits.
One of our clients, Delaware Valley Community Health (DVCH), reduced wait times while exceeding end-of-year enrollment goals by June. They also improved UDS hypertension metric control scores from 46% to 80% or higher in most patients.
DVCH Chief Quality & Innovation Officer Kimberly Allen highlighted the benefits of the ongoing program for patient care:
"With information from a patient's monitoring device, nurses can detect any trends the patient is encountering, reach out to them, and loop in providers to make critical decisions in the moment. They can meet patients' health needs proactively instead of waiting to get them into the clinic for an appointment."
Nine out of 10 clinicians say that Validic-powered personalized care programs save them time — a lot of time. Validic helps reduce patient-provider interactions by 63%, from 15 minutes down to 5.5 minutes. Assuming that your office sees 500 patients per quarter, that's 315 saved hours each year. Program participants also had 30% fewer hospital admissions and 35% fewer emergency department admissions.
Validic can meaningfully reduce patient wait times by providing clinicians with insight-ready patient information. It integrates patient data directly into the EHR, allowing clinicians to work inside their clinical workflow without adding extra tools.
You won't need any:
Extra clicks outside the clinical workflow
Additional login credentials
Copying and pasting of patient information
Uploading of vitals, PDF screenshots, or other data
In the wake of serious provider bandwidth constraints, Validic is leading the way in creating faster, more personalized care — care that patients genuinely value. 75% of patients participating in a Validic program feel they receive better care. 76% of patients still record twice-a-day readings after 90 days of program enrollment. More than half of all enrolled patients report they can now better manage their own care.
If you're interested in learning more, please reach out to hello@validic.com. Stay updated with Validic in 2023 by following us on Twitter and LinkedIn.
---