Proud to join the Validic community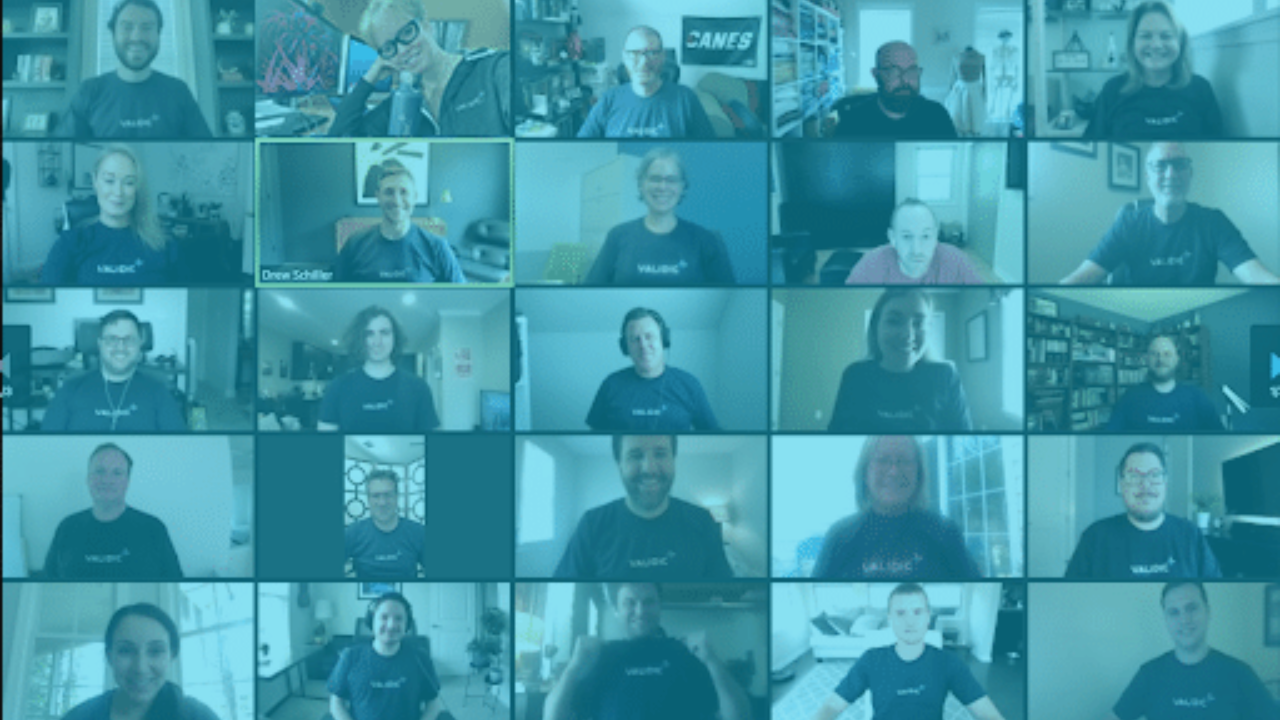 Gotta love swag!

At least I do. But I'll bet there are a lot of you out there who can relate to the excitement of joining a new company, team, club or organization, or trying a new product or service that exceeded even your greatest expectations, quickly turning you into a brand zealot.

A week before my first day as Validic's new VP of marketing, I received a package that contained a branded mug, mask, T-shirt and notepads with a handwritten welcome note from Sandy Chen in Validic's HR department. Right before the holiday break, I (and every Validic employee) also received a branded water tumbler and a hooded sweatshirt. They were totally unexpected and brought a huge smile to my face.

During my first two weeks in December, my "new hire buddies" (Claire Stovall, national accounts director, and Frank Rydzewski, VP of product) and I spent a good amount of time listening to and learning from so many amazing people with a wealth of knowledge and experience at Validic and in the healthcare industry. Let's face it — the cliche "drinking from a fire hose" doesn't adequately express how most of us feel about starting a new position at a new company, even if it's a role that's similar to your previous one and in the same industry with people you may or may not know.

Jill Morse, VP of people and places, and her team put together a thorough and thoughtful new hire orientation program that, in addition to the usual and important procedural and benefit information, included sessions with leaders throughout the company, including:

Of course, I continue to meet with and learn from these dedicated team members and from my team leader, Brian Carter, chief operating officer, and our chief executive officer, Drew Schiller, who founded Validic 11 years ago based on the idea that we could efficiently and effectively leverage personal health data to better care for those dealing with chronic conditions.

And I would be remiss if I didn't acknowledge and thank Jamie Williams, VP of operations, and her team, Robert Green, manager of MIS and IT, and Angel Velez, IT specialist, for the seamless and painless experience of setting up my computer, programs and peripherals. I had everything I needed to access information and begin to be productive on day one. This is no small task.
join the team! See Validic's current openings here.
As a marketer, I am perhaps more attuned to the value and importance of these efforts and how the initial experience of a new employee is like the initial experience of engaging for the first time with a brand. But I'm certainly not any more appreciative or grateful for these efforts than any other new employee.

How an organization treats its employees, starting from the first moment it responds to a job application, reflects how it treats its clients and partners. Marketing consultant and thought leader, Simon Sinek, said it best: "Customers will never love a company until its employees love it first."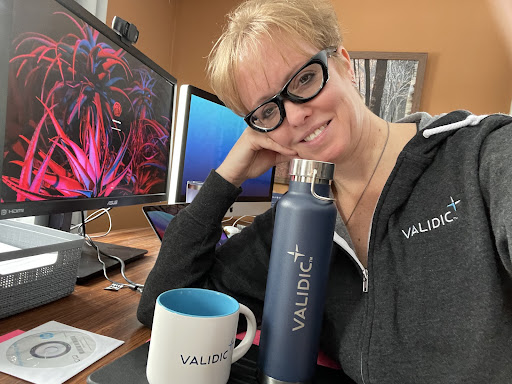 And back to the reason why I love swag. Because to join a company or cause or organization is to become part of a community. A community of like-minded, like-hearted individuals who believe in something beyond themselves. Individuals who work together, laugh together, stress together, debate together and experience together. The community and what it stands for become part of our social identity and reflect our values and beliefs. It is a source of pride. And swag is one way individuals can outwardly express that source of pride.

Loyal brand advocates believe in something deeper and more meaningful than just what lies on the surface. They believe in the purpose and promise.

A brand is so much more than a logo, colors, fonts, images and words. It is a promise to employees, customers, partners and supporters. To paraphrase Seth Godin, it is a set of expectations derived from who we are, why we exist, how we behave, what we produce, the memories and experiences we create, and the relationships we build.

And how do you build a successful brand? You start with a vision and find capable, purpose-driven, like-minded people to join together and build something great.

Over the next several months, I would like to introduce you to more of the people at Validic — share their stories, their ideas, their work and their inspiration. Our clients and partners know us and tell us they love what we do and how we do it. But my hope is that anyone who doesn't yet know about Validic and the many great people who work here will soon understand why we have such high employee retention and low customer attrition. But more importantly, I hope they understand why we come to work every day, how we're working to make a difference, what we're building and how it's fundamentally changing the way clinicians care for patients.

It was easy for me to see and I've only been here four weeks. And since I'm a marketer and love to tell inspiring stories, I want to share them with you. And perhaps make you just as proud as I am to wear a Validic sweatshirt. Gotta love swag.
---