Meet Angela Zeringue, director, client success
Meet the Team
Date: 07.19.2023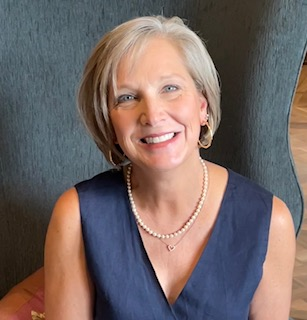 #ValidicProud
On May 15, Validic announced that it acquired the assets of Trapollo LLC, a connected health, technical support, and device logistics provider. For Validic, it meant rounding out its core capabilities in data collection, processing, and integration into EHRs with in-house logistics and support. But perhaps more importantly, it meant welcoming new team members with sophisticated knowledge of and decades of expertise in supply chain management, device logistics, program management, and patient technical support.
Angela Zeringue, director of client success, is among the group of talented individuals who joined Validic in May, having worked at Trapollo for six years. Angela holds a bachelor's degree and Master of Healthcare Administration from Louisiana State University. Angela lives in Baton Rouge with her husband and their 12-year-old Catahoula/Dalmation mix, Nani.
"Be in it for the right reasons and stay positive. Find the good in what you do. Never stop learning – be it your own products or areas in your industry. And you will find a career path that you love along the way."
Angela Zeringue, Director, Client Success gives her best advice for starting a career in client success.
Adrienne Rupp: After learning that Validic would acquire the assets of Trapollo from Cox Communications in May, you opted to accept a new position as director of client success with Validic Logistics LLC, a subsidiary of Validic Inc. What made you decide to come work for Validic?
Angela Zeringue: I had the opportunity to work with Validic in the past and understood the unique aspects of Validic's digital health and personalized care platform. No other vendor can provide the wealth of personal data and insights to providers as part of their daily workflow in the same way Validic does. In my mind, this is the #1 best way an organization will gain 100% buy-in from key clinical leaders.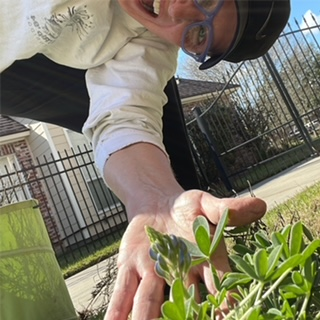 Avid gardener Angela shows off her first bluebonnet
AR: It's been about two months since the acquisition, and full integration of the two companies is still in progress. How has your experience been so far? Have there been any surprises or unexpected learnings?
AZ: The experience of the acquisition has been very exciting. Right now we're in a transition stage where we're all learning, sharing, and stepping in to help each other. It feels like every day the folks from Validic Logistics are learning something new about Validic, and I think the Validic team has been surprised and excited to expand their knowledge of the different capabilities we have with logistics and managing devices.
AR: Tell me about your former role at Trapollo and how it is the same or different from your current role at Validic.
AZ: My role is similar in that my main focus continues to be the success of device logistics for key clients like Kaiser Permanente. The difference in roles between Trapollo and Validic is now stepping in to assist the Validic team with the introduction of device and logistics capabilities. We are truly unique among the sea of traditional remote patient monitoring logistics vendors because we have so much flexibility to customize programs. Everyone here is used to the idea of customization with programs, so I don't expect this role of "teacher" to take long. For any of us, our #1 goal is understanding the goals of the client or prospect and then creating a solution to meet those needs.
AR: What combination of skills and experience do you rely on in your position?
AZ: With a focus on client success, the #1 role in this position is becoming that strategic partner to your client. To that end, I draw from my experience and skills to focus on those relationships and make sure client satisfaction is at its highest. One of the skills I have always relied on is problem solving. I love a good puzzle. One of my first managers told me: "Never bring me a problem without a solution. It may not be the right solution, but it means you're working on the problem." We need to always be looking for ways to improve things for our clients. At the same time understand there will be limitations to what you can do and some decisions have to be made in the best interest of the client and the business.
AR: What do you enjoy most about your client success role?
AZ: I'm super lucky to have a job that I love doing. I work with a great group of clients and people in healthcare, who I have always seen as caring, passionate, and respectful of the role we play in patients' lives. Even on the technology side of the healthcare industry, I know that every day we are helping people in their journey to better health.
AR: What's one item on your bucket list?
AZ: I love to travel and I love gardening. I have a list of travel spots from famous gardens like Singapore's Gardens by the Bay to England's Cotswolds region. And of course I have to put Monet's garden and Versailles Palace and Park back on my list since that trip was interrupted by the Covid quarantine.
AR: And how do you like to spend your free time?
AZ: Weekends are usually either at our fishing camp, in the yard/garden, or working on my latest crocheting craft. There is no better place to fish than south Louisiana for trout or redfish and I've fished since I was a little girl. (Yes, I bait my own hook and take off my own fish). With my butterfly gardens, my neighbors are used to seeing me chasing butterflies with my camera or gifting extra cilantro, cucumbers or cut flowers.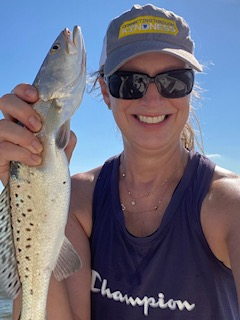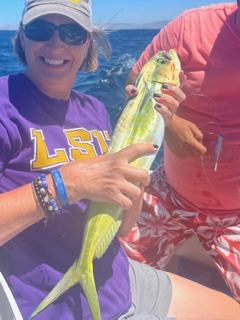 A successful catch of spouted sea trout and mahi!
AR: What is one piece of advice you'd give someone starting out in client success?
AZ: Be in it for the right reasons and stay positive. Find the good in what you do. Never stop learning – be it your own products or areas in your industry. And you will find a career path that you love along the way.
---