Improve staff efficiency with remote care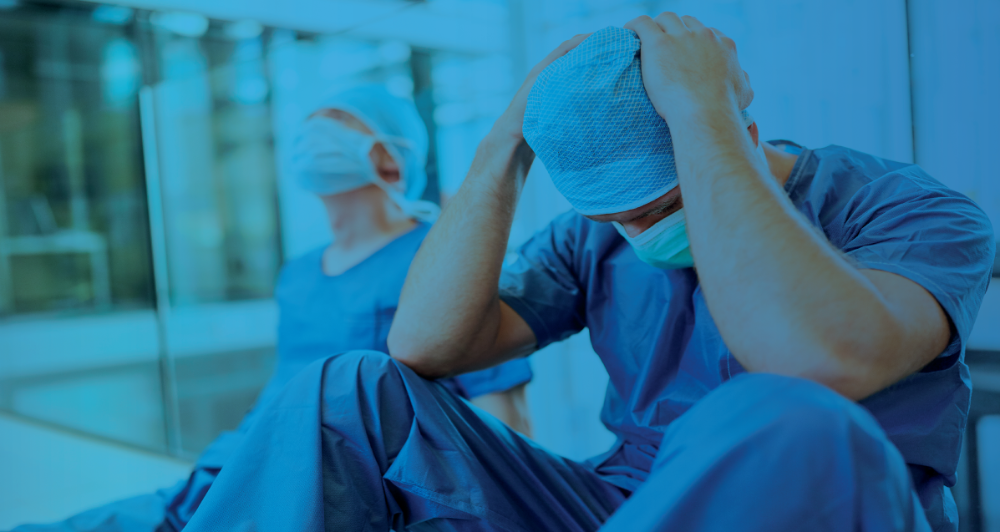 "You know what would make me more efficient? More data to digest."

–– No One Ever
While we can assume more data might inform better decisions, more data alone doesn't make people more efficient.

Physician and clinical staff burnout
Let's get this point out of the way up front. Numerous studies and articles have pointed the finger at the EHR provider inbox as a primary source of clinician burnout. And that really is a proxy statement to: "I don't need more data pushed at me." Well-meaning solutions have created algorithms to analyze the data the providers themselves have entered into the EHR and generate "helpful" suggestions for orders and follow-ups. While the provider inbox can be a useful tool, cluttering it with a lot of data that the provider already knows or isn't really interested in isn't useful.

Undifferentiated data that adds to the daily decision-making burden for the already-busy provider literally isn't what the doctor ordered. Add to that, the more information that's being captured and evaluated, the more documentation requirements can stack up. Outside information that's used as part of treatment planning now has to find its way into the provider's notes (Fax? Copy/paste? Scan? No thank you).

Often when I first talk to a clinical leader about the role remote patient data can play in their practice, the number one concern is: "Is this just more data I'm going to have to evaluate, copy into my chart, and view as more of a headache?" The answer is: "Yes, if you don't do it right, that's absolutely what it is." But, if you do it right, better care and efficiency are both achievable.

From my experience as an operations leader, as well as working with hundreds of physicians over my career, what helps any high-information role be more efficient is:

Better insights that elevate from high-quality data
Not needing to be the broker or gatekeeper to information for other people
Knowing that systems are in place to monitor routine operations and alert the appropriate person when something needs attention, escalating to me only when necessary
Not needing to look in a lot of different places to piece a puzzle together
Better insights
Any number of studies, including the one linked below, will show that a well-run RPM program yields positive clinical results, so we will not spend much time on efficacy in this article. Briefly, in the study linked above, providers and patients reported better clinical care and a1c control at more than one point during the study period.
The take-home here is that RPM works. It makes providers more effective in helping their patients and patients more effective at self-managing their conditions. The key question for this article is: Can you get these results and not have it consume more time and resources?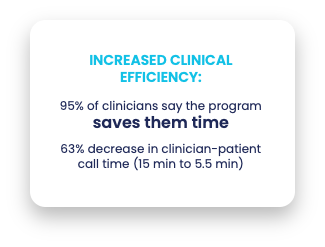 In a qualitative study conducted by one of Validic's largest clients, beyond the clinical results cited above, 152 (95%) of the 160 responding providers reported that the program helped them achieve time savings while providing care, and they found that they were able to reduce patient follow-up conversations from 15 minutes to less than 6 minutes, on average.

So how do we get those results without adding hours to the day?

Stop interrupting

Embedding visualizations of a patient's trends between visits directly into the clinical workflow, but not in a workflow-blocking way, makes visit prep more efficient. Similar to being able to review historic lab values or the previous visit note, the patient-generated health data is simply a new section of the patient's chart optimized to digest the information quickly.

Rather than spending five or 10 minutes reviewing a paper logbook at the start of the visit, or asking a lot of questions to gather data, the provider can get up to speed on how the patient's biometrics have been trending in five to 10 seconds. No pop-ups, advisories, or alerts to click through to get to the piece of work a provider wants to do – just there when they want to access it. This isn't to say that alerts and advisories are never useful (more on this later), but if we imagine a provider's work day as a long-running conversation, we should be thoughtful about when we interrupt.

Democratize access

Speaking of embedding in the clinical workflow, by embedding the remotely captured patient data directly into the EHR, all care team members can access it without having to set up complicated interfaces or manage extra sign-ons. Whether it's the provider's nursing team taking first-tier triage, a provider covering for another provider, a referral to a specialist, or just a new physician who wants to start prescribing remote patient care, if the solution is in a different portal or application, the complexity to get everyone access virtually guarantees that it won't be useful beyond a limited set of providers. Not to mention, if the information's in a separate system, when it comes time to document a decision made based on this information, there's the burden of figuring out how to efficiently replicate the information into the system of record.

Stay top of license

The last thing you want to do when implementing a patient data program is to design a program that pushes a lot of alerts to your nurses and physicians. "This patient had a high blood glucose this morning" isn't likely a useful insight for a physician. However, when doing visit prep for a follow-up with a patient that was prescribed metformin in the last visit, being able to quickly visualize what's happened with their blood glucose since that visit, directly in the clinical workflow with no extra portals, apps, or log-ins, can help a provider make a decision much more efficiently.

When readings do indicate relevance in between visits, good program design can help get next steps to the right person. For example, a protocol template can be designed to start with the patient as the first point of escalation. If a patient forgets to take readings, or has an aberrant value, the first step can be to reach out to the patient via text or app message, reminding them to measure, to measure again, or to answer a few follow-up questions. Were they stressed? Was it a bad reading? Did they forget to take their medication?

If the subsequent responses indicate that a human should review the situation, the next stop for many messages should be a care manager, MA, or nurse team messaging pool, rather than directly to the physician. For physicians, efficient program design puts less emphasis on individual readings, and more emphasis on trends over time. For example, after starting a new treatment regimen, providers can click a single button to send them a summary report two weeks after the treatment started to assess the efficacy; but only if the provider believes that will be useful for that patient.

So, in summary, if we create useful summarizations of data that are: easily accessible when needed (and out of the way when not), cascading structures that filter the right insights to the right roles at the right time, and easy to share with others without a lot of copying/pasting, we can elevate the quality of clinical care and ongoing situational awareness, and help care teams treat more people in less time.
To learn more about how Validic can help, please reach out to us at hello@validic.com.
---