Bringing health home: The value of remote patient care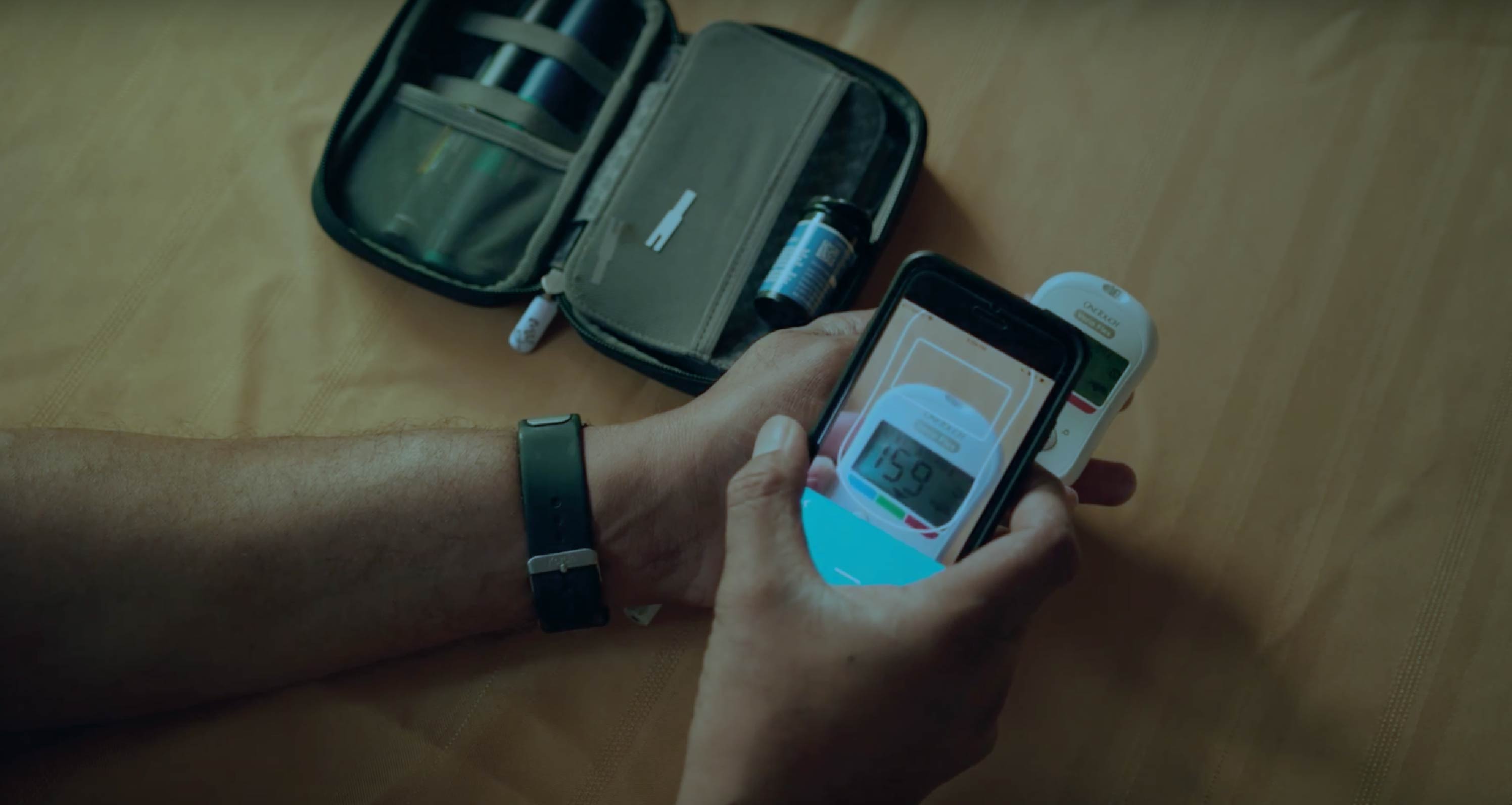 Patient-generated health data is transforming how we care for those with chronic diseases.
10,000 Americans turn 65 every day. 60% of Americans have at least one chronic condition, and 85% of Americans 65 and older live with multiple conditions. We spend $3.7 trillion annually treating chronic diseases in the U.S. The traditional episodic care approach is overloading the healthcare system. 76% of healthcare workers report burnout, leading to medical errors and worse health outcomes.

Personalized and remote care models can begin to alleviate these burdens, reduce acute care needs, and transform healthcare delivery for those with chronic conditions.

Delaware Valley Community Health, a group of Federally Qualified Health Centers serving the southeastern Pennsylvania area, leverages remote monitoring tools to control hypertension outside the clinical setting. Their program goals were to increase provider and staff engagement and implement evidence-based practices, including advanced self-measured blood pressure technology, to increase controlled hypertension rates within their patient population.
Trends & benefits
Remote care technologies are becoming increasingly sophisticated and can improve outcomes by giving healthcare providers accurate and timely data about their patients' health conditions. Organizations have increasing flexibility to customize their remote care strategy for the populations they serve.

More and more clinical-grade connected health devices are available to patients, while provider tools integrated into the electronic health record (EHR) alert clinicians to concerning readings.

The benefits of a well-designed, well-executed remote care program include the following:

Increased efficiency — Help more patients by automating workflows and follow-ups, while prioritizing staff resources on those who need immediate care.
Improved patient outcomes — Avoid emergency and inpatient events with closer monitoring of the highest risk patients.
Better patient engagement — Patients feel empowered and accountable for their health with regular feedback and check-ins that reinforce positive health practices.
Personalized, remote care programs help providers understand what's happening with their patients outside the clinical setting and give patients more insight into their own well-being.

Designing personalized, remote care programs for meaningful change
Working closely with our clients day to day, I often hear directly from care teams at how effective remote care programs are at monitoring patients' health status and detecting concerning changes in health conditions. Teams can then intervene quickly and efficiently, preventing the situation from worsening and potentially leading to emergency interventions.

One client, in particular, values the flexibility and increased care plan adherence they've seen from their program. Using a team-based care model, this primary care provider specializes in delivering highly integrated, personalized care to complex and chronically ill patients wherever they are – in their clinics and in the home.

"For providers, RPM allows for additional data when creating a plan of care and the ability to adjust treatment plans more frequently in a meaningful way."


Nurse Practitioner, Health Plan
Their patients benefit from the convenience of staying in their homes, receiving regular health check-ins and interventions only as needed, knowing their care teams have all the data and can respond quickly if anything concerning pops up.

"[RPM] helps our patients manage chronic diseases from home with easy-to-use devices. Some patients live alone and get worried about weight gain or high/low blood pressures. Our program helps ease the worry for those patients. Many patients tell me how thankful they are for this program."


Remote Monitoring, RN
Validic enables healthcare organizations to capture and leverage near-real-time health data inside the electronic health record from devices widely adopted or available to patients. Clinical teams can use this data, which provides a more accurate and comprehensive view of their patient's health, to make more informed treatment decisions and personalize care plans.

But just as importantly, by engaging regularly with their care teams and with shared access to their health data, patients feel accountable and empowered to take a more active role in managing their chronic conditions.

"Often, patients…do not check weight or blood pressure on a daily basis. By participating in our remote care programs, they develop the habit of daily monitoring at home. They learn to make better choices and…lifestyle changes."


Remote Monitoring, RN
This is what excites me the most about the work our clients are doing – how they use personalized care programs to treat patients in any setting, help them make meaningful lifestyle changes, and improve their quality of life.
If you're interested in learning more about the great work our clients are doing, please reach out to hello@validic.com. Stay updated with Validic in 2023 by following us on Twitter and LinkedIn.
---